Star vs. the Forces of Evil Wiki
Welcome to Star vs. the Forces of Evil Wiki, a wiki for the animated comedy adventure series Star vs. the Forces of Evil on Disney XD! Star vs. the Forces of Evil follows fun-loving magical teen princess, Star Butterfly, who -- after a few bold skirmishes with other-worldly monsters -- is sent by her royal parents to live with the Diaz family on Earth, bringing along her own unique inter-dimensional style to her new planet. With the Diaz's teenage son Marco by her side, this foreign exchange student from another dimension embarks on new adventures battling evil villains throughout the multiverse and in high school, all in an effort to protect her powerful magic wand, which she is still figuring out how to use.
Please look at our guidelines before editing.
Polls
Which of the recent episodes was your favorite?

 

How do you feel about Star and Tom being back together?

 
Helping Out
To write a new article, just enter the title in the box below.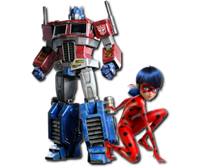 Featured Article
Miss Heinous is the former headmistress of St. Olga's Reform School for Wayward Princesses. She desires and encourages proper behavior in all princesses and suppresses all signs of individuality and misconduct at her school. She also bears a shocking secret related to Star Butterfly's family. (Read more...)
Links
Official Websites
Wiki Links
Affiliations
Ad blocker interference detected!
Wikia is a free-to-use site that makes money from advertising. We have a modified experience for viewers using ad blockers

Wikia is not accessible if you've made further modifications. Remove the custom ad blocker rule(s) and the page will load as expected.